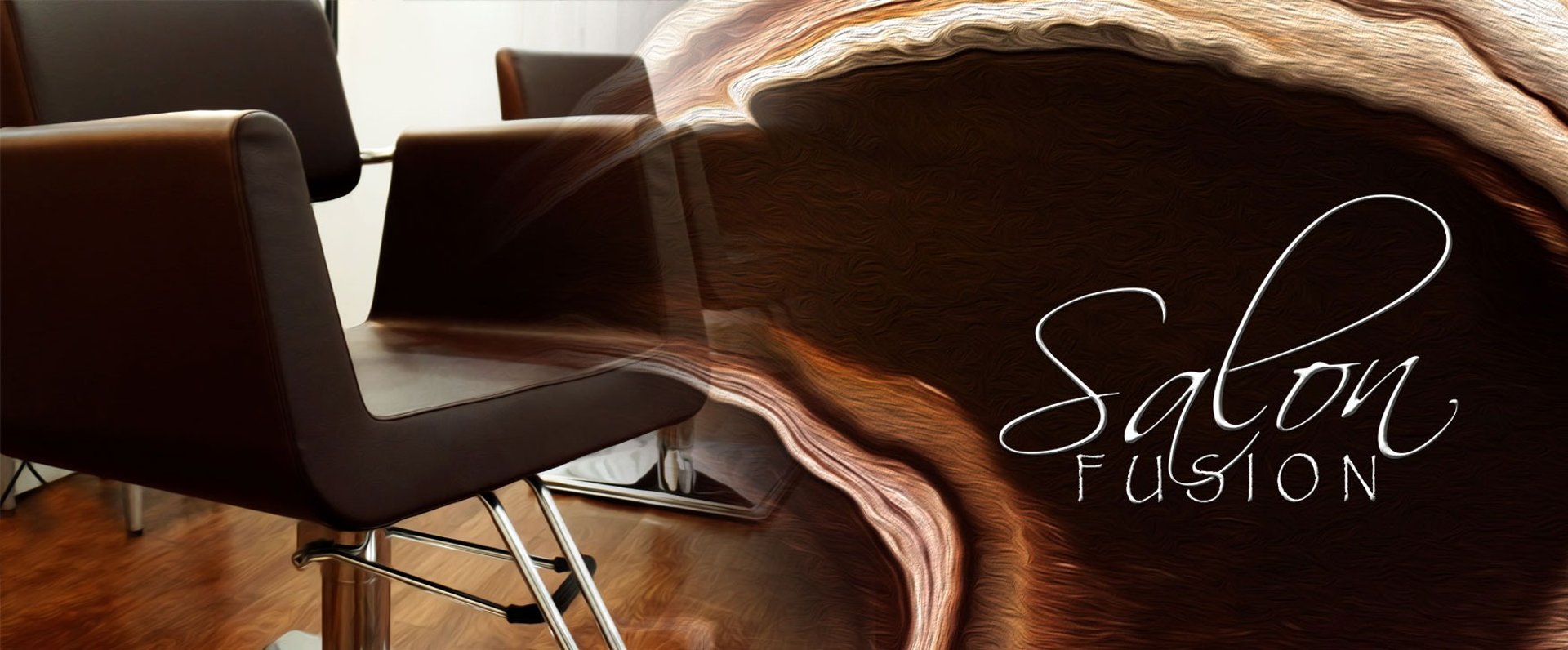 In 2005 Salon Fusion opened its first location in Willoughby Hills, Ohio. Then in 2010 it was relocated to Painesville, Ohio.
Salon Fusion is an exclusive hair boutique that is focused on the client and their experience. Each appointment is by appointment only to ensure privacy as every client is treated uniquely. Salon Fusion strives to offer professional services in a setting that offers peace, comfort and relaxation.
Welcome to my hair-ography! I'm Rebekah but my friends call me Becky. My history with hair goes back all the way to my early teens! When I was just 13 years old, my Mom asked me to perm her hair. I was delighted to do so, and as I worked, she saw something in me even I hadn't realized; that although very young, I quickly grasped the concept of "hair!"

Soon after, my friends began asking me to cut and style their hair, and I really enjoyed it. They told me I had a natural born gift – my relationship with hair was one of mutual admiration and respect! After graduating high school, I pursued a career in Cosmetology. I quickly landed a job in a small, quaint salon where I learned the value of loyal customers as well as the model of continuing education.

As I furthered my career working in various high-profile salons, I fell in love…with COLOR! Well, this new love decided that I should be a Platform Artist and Educator on its behalf, traveling internationally for various distribution companies. Together, we went to London, Santo Domingo, Canada, Australia, California, Chicago, Los Vegas, New York and more! It was awesome to be able to travel and teach my colleagues all about COLOR!!
​
After that "whirlwind romance," trekking the globe and time spent working in prestigious salons, I decided it was time for me to branch out on my own. Thus, my pride and joy - Salon Fusion - was born in 2005.
​
My Areas of Expertise: Specialty Color, Glazing, Color Mapping, Hair Extensions, Balayage, Straightening, Highlights, Hair of any Length, Peek-a-Boo Highlights, Texture and Corrective Color. My hair gallery.

For your reference, my work has been featured locally and nationally via the airwaves by Channel 3 and Fox 8, as well as in print by The Plain Dealer, The News Herald, Day Spa, Passion, British Edition, Cleveland Wedding, Hairstyle Magazines and more.
In my spare time I strive to give back to the community at various charity events and mentor other stylists. I am also a Freelance Graphic Designer and Artist. I was created to create!