Welcome to Salon Fusion, where we offer a variety of hair services to help you achieve your desired look. Whether you're in need of a designer haircut, creative coloring, or human hair extensions, our experienced stylists are here to help you achieve the look you desire. Please note that all prices are subject to change without notice. Prices shown are starting prices for each service and may vary depending on the length, product, taxes, and services provided. Our services are à la carte, meaning you can select the specific services you need to achieve your desired look.

At Salon Fusion, we take pride in using only professional products recommended by our stylists. We believe that using high-quality products is essential to achieving the best results for our clients. Therefore, we only guarantee our services when our recommended professional products are used.
We understand that choosing a new hairstyle can be a big decision, which is why we offer a free consultation before beginning any service. During your consultation, our experienced stylists will listen to your needs and offer recommendations based on your hair type and desired look.

Please note that payment is due at the time services are rendered. We accept all major credit cards and cash. If you need to cancel or reschedule your appointment, we kindly ask that you give us at least 24 hours notice. This allows us to fill the appointment time with another client who may be on our waiting list.
Before requesting an appointment, we ask that you to read our salon policies to ensure you understand our guidelines. We want to provide the best possible experience for each of our clients, with clear communication in achieving this goal.
Thank you for considering Salon Fusion for your hair needs. We look forward to working with you to achieve your desired look.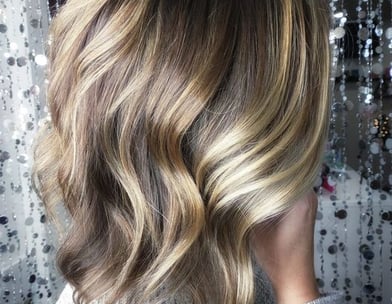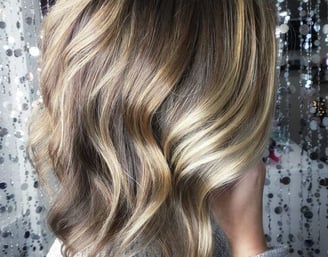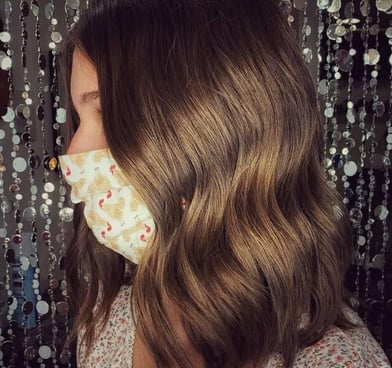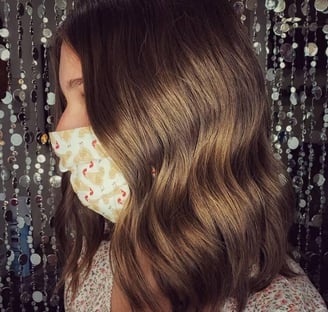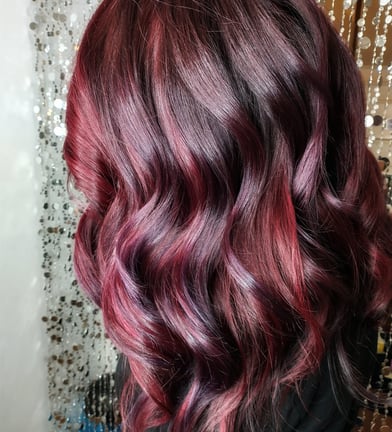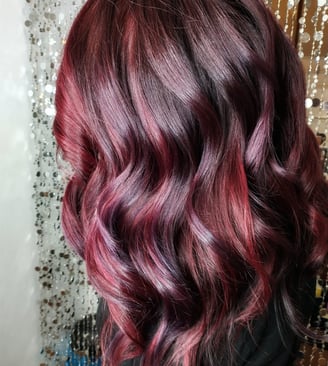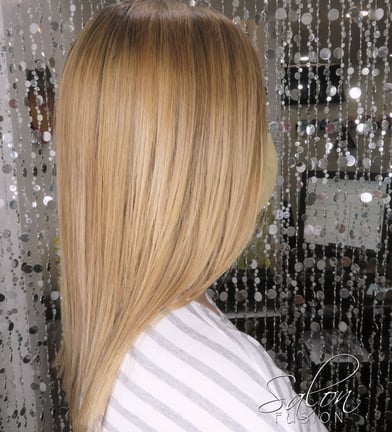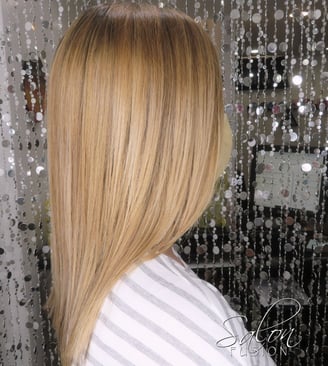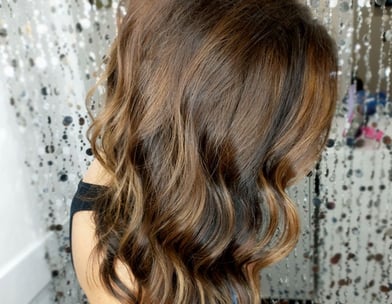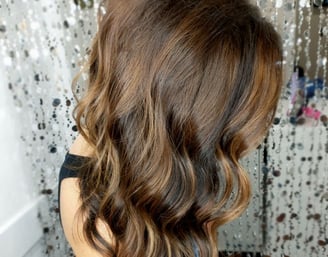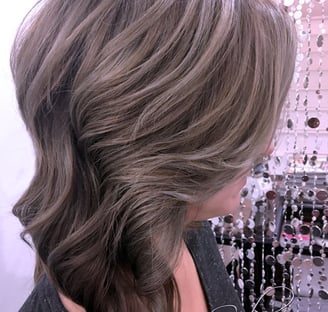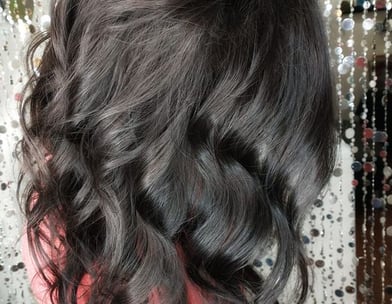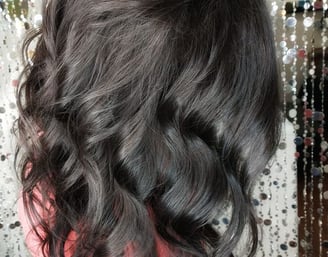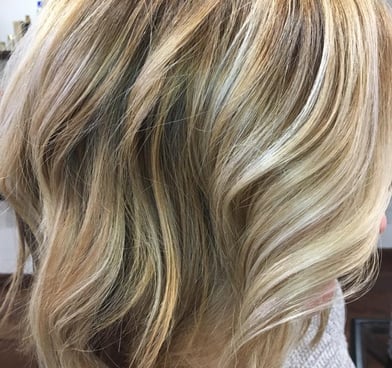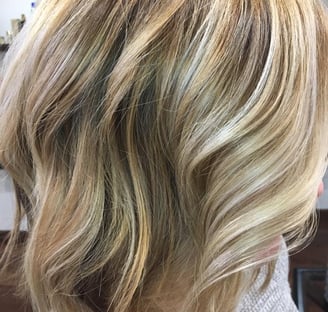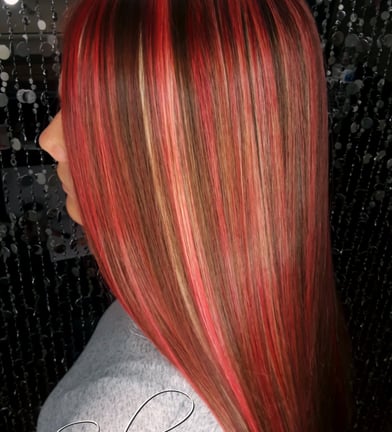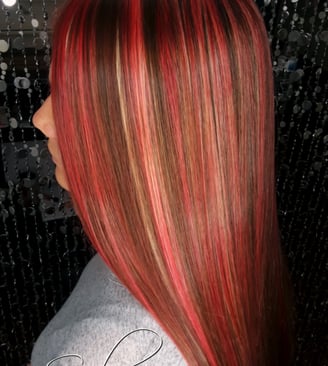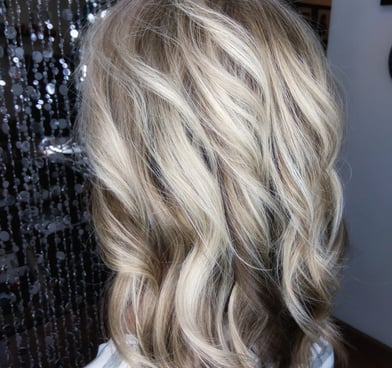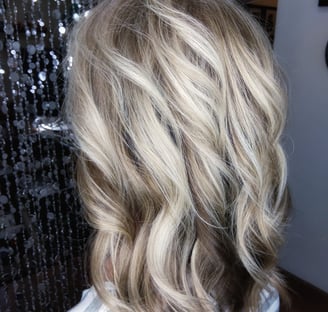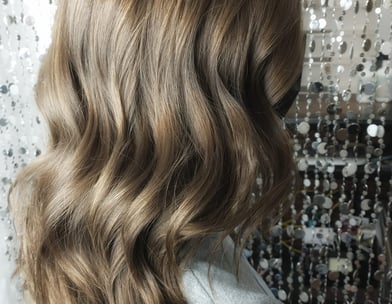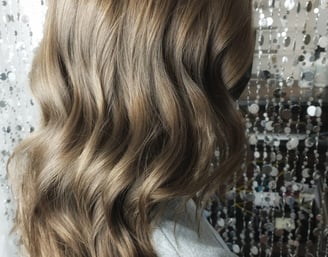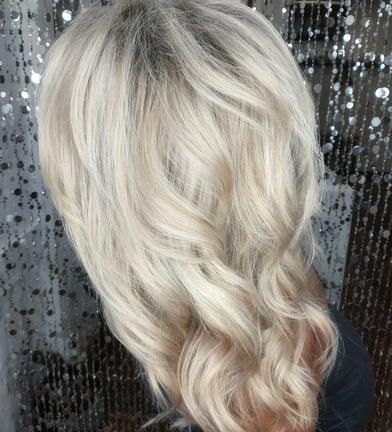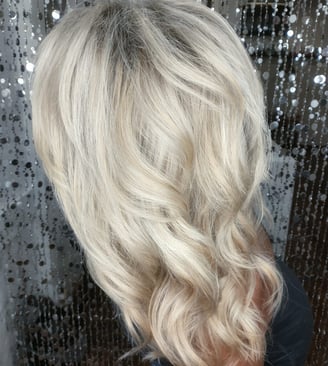 Salon Fusion offers a variety of hair services that include designer haircuts, creative coloring, human hair extensions, and more. All prices are subject to change without notice. Prices shown are starting prices for each service. Prices may vary depending on length, product, taxes and services provided. Services are à la carte. Services are only guaranteed when continuation of professional products recommended from Salon Fusion. Salon Fusion offers a free consultation before beginning the service. Payment is due at the time services are rendered. Please see the salon policies before requesting an appointment.
PRICE MENU
WOMEN'S HAIR CUT
Haircut & Blow Dry Style
59+
Long Haircut & Blow Dry Style
69+

WOMEN'S STYLING
Shampoo & Blow Dry Style
47+
Formal Style
82+
Bridal Formal Style
Consult for price.

WOMEN COLOR
Single Color & Blow Dry Style
97+
Single Color Highlight & Blow Dry Style
137+
Partial Single Highlight & Blow Dry Style
107+
Partial Single Lowlight & Blow Dry Style
107+
Toner Add On Service
36+
Balayage, Ombre, Sombre, Hair Painting, Color Mapping, Color Melt, Peak-a-Boo, Contouring or Corrective Color.
Consult for price.
ADDITIONAL PRODUCT
Add in each additional 2oz color/product.
36+
Add In Bond Builder
36+
Toner
36+

CONDITION TREATMENT
Deep Conditioner Treatment Add On (k18)
36+
Deep Conditioner & Blow Dry Style
73+
Kera Glaze & Blow Dry Style-DISCONTINUED
95+
Kera Glaze Add On Service-DISCONTINUED
58+
​
SMOOTHING TREATMENT -ALL DISCONTINUED
Relaxer & Blow Dry Style
145+
Smooth Out Treatment & Blow Dry Style
165+
PRICE MENU
TEXTURE - ALL DISCONTINUED
Horizontal Perm & Blow Dry Style
112+
Vertical Perm & Blow Dry Style
122+
Spiral Perm & Blow Dry Style
Consult for price.
MEN'S HAIR CUT
Haircut & Blow Dry Style
45+

MEN'S HAIR COLOR
Single Color & Blow Dry Style
62+​
Single Color Highlight & Blow Dry Style
75+

HAIR REMOVAL
Eyebrows
24+
Lip or Chin
19+
​​LUXURY HAIR EXTENSIONS
Consult (15 minutes)
55+
Haircut & Style with hair purchase of 50 strands or more.
Complimentary+
Human Hair Extensions of applying, removing, re-balance, & repairing per hour.
87+
Purchase per strand.
13+
Purchase per strand, lightest blonde.
13+
Each 100 Shells
18+
A minimum order of 50 strands or more is required. Color services are not included in price. A consult is required prior.
All services are à la carte.
Salon Fusion offers a variety of professional hair products that ensure your hair style and color will remain healthy, shiny and resilient while maintaining the hairs integrity. To ensure the best possible service, we only guarantees the health, integrity and life span of your service by the maintenance schedule and professional products we recommend for your own hair needs. Have you ever wanted to try a new product? We now have sample cups available for purchase on some of our retail products. Ask us for details. Shop online too.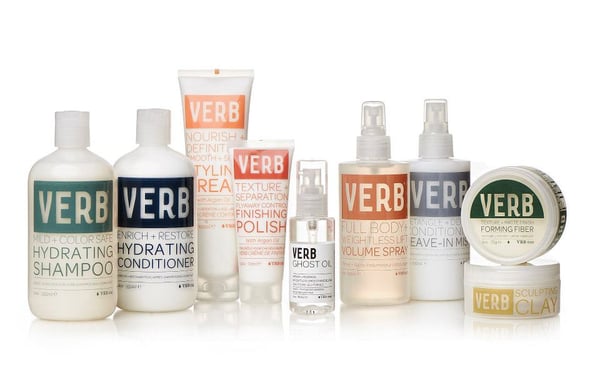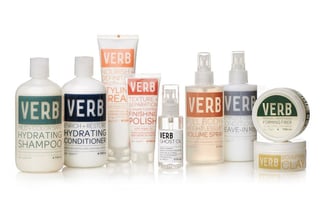 At Salon Fusion every time you refer someone to us, you will receive a $5 coupon to use towards your next salon service. It's our way of saying thank you. Referral Program is subject to change or end at any time and without notice.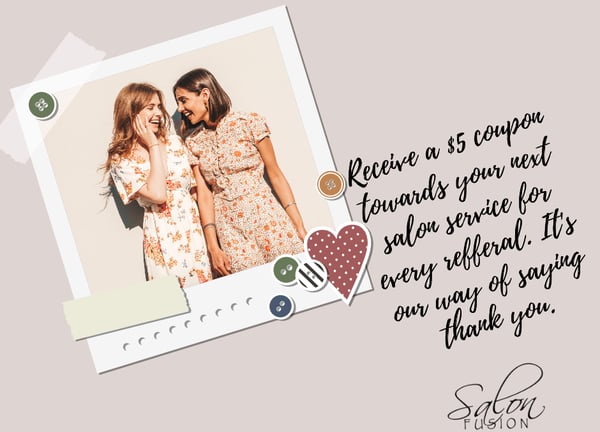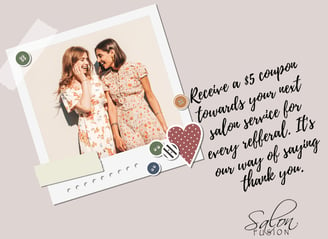 Salon Fusion offers Luxury Human Hair Extensions. Today many women face challenges with their hair from a bad haircut, too thin or just not growing fast enough. There is a new option, "Human Hair Extensions." If you are looking for a new revolutionary system that will give you amazing results and help you achieve the ultimate goal of long beautiful hair, this is the system for you. These are not fusion, tracks, wefts, pony tails or adhesive Extensions. There is no glue, no heat and minimal weight on the hair strand with our system.

Each Extension is strategically placed on the hair. We use the finest quality of hair to receive the most beautiful results every time. The results are absolutely stunning! No one will ever know you are wearing Extensions. This image is an actual client that received these Extensions which gives you an idea of what length you might want. If you are still curious take a look at our before and after of real clients who received our Extensions. You may find many answers to your Extension questions below
What is your human hair extension lock system?
It is a complete hair extension system strand by strand that combines the finest quality 100% human hair from Europe with an application process requiring no glue, no heat, no sewing, no braiding and no chemicals.
How are they applied?
Strand by strand with a small clamp. This provides minimal notice and less stress on the hair promoting new growth for faster results.
How long do they last?
Depends on how fast your hair grows usually 8-12 weeks before they need re-balanced. With regular maintenance, the life of your extensions is really up to you and your hair growth. They usually can be used again varying from 1-3 uses. They become shorter due to cutting after several maintenance sessions and will need to be repaired if damaged.
What is the price?
See price menu above.
How long are the hair extension strands?
16-20 inches in length.
Can you match my hair color?
Yes
Can I color my hair regrowth area in between extension services?
Yes because they are not touching the base so extensions shouldn't be affected if done by a professional stylist.
Are they curly or straight?
They are available in wavy, straight or curly for fine or thick hair, giving you the desired texture you are looking for.
Do you have actual clients of before and after?
Yes see our gallery page for actual clients who received our hair extensions at Salon Fusion.
Do I need to book an appointment?
A consultation is required prior to discuss options, services, prices and more. See price menu for this service.
How long does it take to apply them?
Typically a standard full set of 150 strands can take 2-3 hours. This depends on the amount of hair extensions you want, haircut, color and styling time. This is the fastest technique on the market. No mess and easy to relocate and re-balance them.
Can I cancel my order once paid?
No refund, due to the price of the hair once you purchase the hair it is yours to do what you like. That is why a consultation is required so you are well aware of all that is entailed with this service.
Is this like a cold bond or fusion technique?
No this system is more effective because of no heat or glue or adhesive and less stress on the hair.
Will my hair look thicker and longer?
Yes within a matter of hours you too can have amazing long thick hair that has body and can hold a style with minimal effort on your part.
Is there a minimum strand order?
Yes 50 strands per order.
What shampoo should I use on my hair extensions?
Use professional salon ph balanced, sulfur, salt and silicone free products. Avoid dry shampoos.
How should I shampoo my hair extensions?
Shampoo hair in a gentle manner with head tilted back trying not to pull or twist the strands. Rinse hair thoroughly leaving no shampoo behind to prevent buildup and damage to the extensions.
How should I condition my hair extensions?
Use a professional salon conditioner from the mid shaft to the ends avoiding the scalp. Do not put conditioner or oil on the attachments or scalp.
How should I dry my hair extensions?
Gently towel dry the hair extensions by gently squeezing the hair. Avoid rubbing or twisting the wet hair extensions. Take small sections and sort hair with your fingers, and softly remove any tangles, especially at scalp. Use a soft bristle brush gently working from the bottom to the top. You may use a blow dryer on low heat at the scalp and let the rest of the hair extensions to dry naturally for longer life of the strands. You can dry the strands completely if needed.
How should I style my hair extensions?
Curling irons, flat irons and hot rollers can be used with care on the hair avoiding the point of attachment at the scalp. Avoid adding too much tension on the hair when flat ironing. Gently pull the iron through your hair. You may even place your hand on the attachments if needed. Clients usually style their hair every 2-3 days.
How should I maintenance my hair extensions to prevent tangles?
Gently brush small sections of the hair or use your fingers to separate the hair strands especially at the scalp to avoid matting. This can be done daily or every other day. You can also sleep with your long hair tied back in a loose ponytail or braid with a silk pillow case.
Can I tan or exercise with hair extensions in?
Yes. If you tan we recommend to cover your hair with a towel and to avoid leaving sweat on the scalp after tanning. Gently blow dry the scalp on low for a few seconds which can help dry the scalp quickly. Avoid dry shampoos. Make a practice of rinsing and conditioning after exercising. Salt or oil from exercising, if allowed to build up, will weaken the attachments.
Can I swim with hair extensions in?
Seawater and pools are not recommended without a hair cap but to minimize negative effects wet hair completely prior to swimming. After swimming, shampoo well and apply conditioner. You may also avoid getting your hair wet and pulling it up in a bun, braid or pony tail. After swimming immediately dry the scalp if you cannot shampoo right away. If you swim daily be aware shampooing too frequent can put wear and tear on the extensions quickly.
How often do I need to re-balance or replace my hair extensions?
Usually clients re-balance every 8-12 weeks depending on lifestyle and hair styles and growth.
Will I lose any extensions in the 8-12 weeks?
Some extension strands can be lost which is normal and is to be expected. This will depend on the proper care of the hair extensions. You can expect to see a small quantity of naturally released hair trapped in the attachments after some time. This is normal and should not be interpreted as hair being pulled out of the scalp by the extensions themselves. The hair extensions are attached to the human hair which in essence the client will see standard hair loss with or without hair extensions.